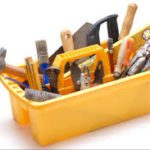 Shop YCS:
Hi, thanks for coming by. I've collected some useful tips here for you to try as you transform your life. I trust they will if used properly will make a difference in your life as they have in mine.
Some  digital products are free as a gift from me.
All products have been tested and found to be of benefit to my clients.
As a guarantee, if you purchase any of these digital products and are not satisfied with the results when you use them, I will refund your investment.
I would however like to know what you tried and what the result was to get some feedback in order to improve what is being offered for others.
On offer starting from the top is;
position 1. Five keys to Build Self-Confidence Free AUD $0.00
position 2. Four Tips to Find What Matters in Your Life and Achieve Your Goals AUD $2.00
position 3. Seven Tips to Better Relationships AUD $5.00
position 4. Five Steps to Reclaim Your Personal Power AUD $5.00
position 5. Five Steps to Get Past Limiting Beliefs and Thrive AUD $ 7.50
position 6. Breakthrough Moments Session AUD $10.00
Click on the product button to view individual products and hit add to cart if you want that product.
Some products are free as a gift from me.
Once it is in your cart you can continue shopping , view your cart ( hit view cart) or check out.
For feedback if there is anything you want that is not here, email me at slater@internode.on.net and I'll see what I have in my tool box for you.