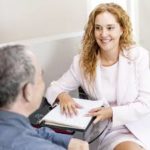 Work with Me (About Me)
Why do this?
My commitment with you is I will always leave you in a better state, feeling more focused, inspired and ready to move forward to what you want than when we first met.
Let me tell you about Mary (Not her real name) who came to me emotionally exhausted because every time she went to drink or eat her throat would swell up and almost choke her.
Very debilitating as you can imagine.
As we got into an NLP ( Neuro  Linguistic Programming) based coaching session where she could unpack this issue we discovered that her trust as a child had been betrayed by a family member and she had been carrying this burden ever since, thinking somehow she was to blame or responsible. With suitable life coaching she was able to forgive herself, let it go and take back control and responsibility for her life and actions. The transformation was quite magical and she was able to drink and eat without that old problem reoccurring.
• You maybe "stuck" and not sure how to move forward or the steps involved to improve your situation.
We all have dreams we'd like to realise, things we'd like to change or do differently in our lives and sometimes we just get a little lost searching for a way through.
• You may desire to refocus your energy, make more of your time, build better relationships, boost your self-worth, review your attitude about your health and wealth
or get inspired to redirect and grow your life.
• We're full of good intentions, yet we're all so busy and the changes seem too big and overwhelming or we're not sure where to start. We convince ourselves that
we don't have the time, the support, the resources or the know-how to get started, let alone do things differently.
Well, you're not alone and more importantly you are in a good position to make a start TODAY.
You CAN transform your life step by step and day by day, very quickly by following my Five-Step Plan which gets you thinking differently about where you
are heading, by finding your BIG why and then taking action towards your chosen outcome or goal.
What we'll cover in the five step plan?
1.What do you want in your life?
2.Where are you at now?
3.What's your WHY?
4.How will you know you have achieved it?
5.What are you prepared to do today to achieve it?
What it's not
I do not do therapy or counselling and leave that work to professionals and can refer you to a suitable practitioner.
What it is?
Discovering Life changing strategies and behaviours which are lasting and will build confidence and belief in yourself as you become more self aware and reconnected to your inner intuition.
If this resonates with you call me, Colin 0419568043 to make an appointment that suits you.
It can be in person if you're in Adelaide, SA or over the phone or Zoom, whatever suits you.
Investment
$200 per month for 1 session per week for starters (that's 4 /month) with email and phone support.
I do have concession rates for students and seniors by arrangement.
ABOUT ME
About Me "Set you free to succeed"
Welcome to my blog Life Coaching Adelaide, transforming Lives one at a time, where you'll find stories (I love stories) tips and insights on life's curiosities, intrigues, to either challenge you or encourage you to take control of your life, bust through your limiting beliefs and achieve the results you want in your life.
There is a reason you have arrived here and if I can help you along your journey in life then I'll be content with that.
Why do this?
It is an opportunity to discover what really matters in your life, remove any obstacles and work with you to find life strategies that work for you so you can have the success you crave.
Now you may have already done this and if you have, congratulations…well done.
My mission now is empowering people to utilise these skills, set you free and help you improve your daily life.
What can you do next to help yourself?
Let's have a conversation about where you are at and what you want to achieve? It's confidential and judgement-free.
Discover what's important to you, what you've tried already and where to from here to achieve what you really want.
Discover why this may not have happened for you yet and get you the results you want, not just promises or wishful thinking.
Here's the link to my contact page https://www.yourcoachingsolutions.com.au/contact-life-coaching-adelaide/
where you can leave a message and I will get back to you asap.
More directly you can call me and if I'm not available, leave a brief message, name and phone number and I will get back to you  within 12 hours, that's my commitment to you, or it's free (the first session that is).
Regards
Colin