Mobile version Life Coaching Adelaide.
Want a better relationship with your loved ones?
Who doesn't want that.
Life Coaching Adelaide-set people free- can help you.
The situation you're in has snuck up on you
and you're not sure where it started to go awry.
You do know it's not fun anymore, the respect is gone ,you fight about money, it's exhausting
and you hardly have time for yourself to just be and you do not seem to share
the same values on parts of your relationship that were important.
You want your relationship to be more however you're not sure where to start.
Is it a behaviour or habit that holds you captive and you're not sure how to change it or let it go?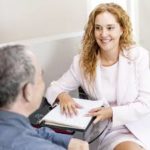 Life Coaching Adelaide-set people free can help you!
Colin Slater 0419568043
I can help you with strategies
to get you back in control and taking  responsibility for  your
relationship along with your state of mind and your results.
Colin is a certified NLP Life Coach & Mentor who
specialises in helping people come up with answers about their specific situation,
regarding what keeps a healthy relationship growing and working for you.
Give me a call 0419568043 for a confidential, judgement free 15 minute
conversation about your situation.
<
If you want to email me click here 
thank you.
if you'd like to check out my Blog page go here https://www.yourcoachingsolutions.com.au/life-coaching-ad…-set-people-free/
Colin Slater